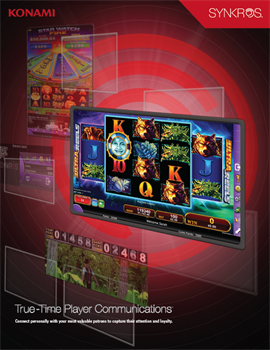 AUTOMATED PLAYER COMMUNICATIONS
SYNKROS True-Time Player Communications™ is comprised of True-Time Display™ and True-Time Windowing™, both driven by in-machine SYNKROS hardware. True-Time Display is a traditional 6" x 2" touch LCD screen typically found above or below the EGM's primary game screen, and True-Time Windowing makes use of video mixing technology to blend system content and game content directly on the primary game screen without interrupting gameplay. SYNKROS' True-Time Windowing features advanced compatibility for HD and portrait screen machines, to reach more games and players with targeted rewards and communiciation.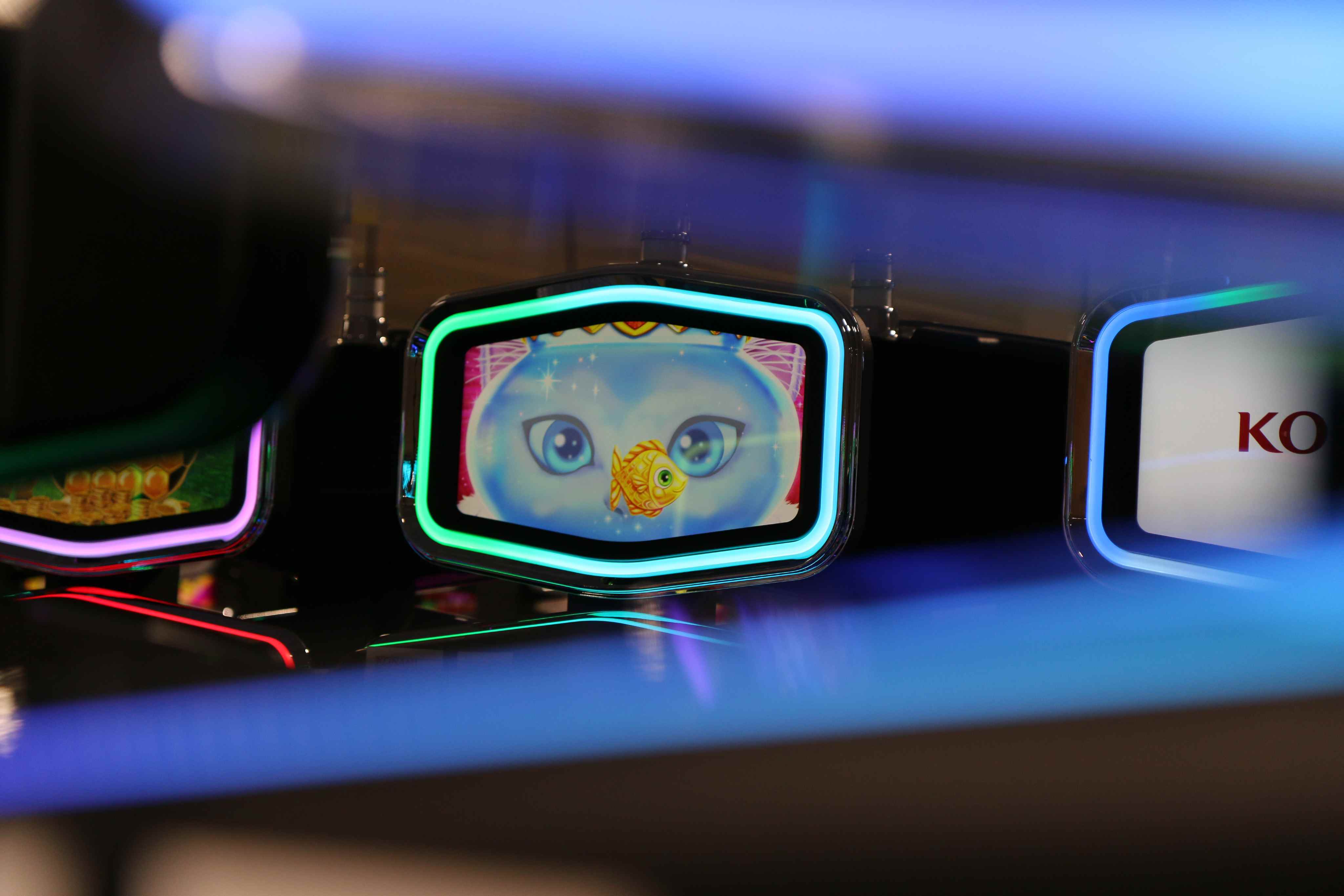 True-Time Web Services allows casino operators to display web content directly to the EGM game screen through any Synk Box with True-Time Windowing installed. Patrons can access casino websites, make hotel or restaurant reservations, live stream sporting events, or even check into their flight.

Create targeted, flexible, more effective marketing campaigns and events based on real-time, transaction-level data from both gaming and non-gaming patron activity. Give your hosts the ability to evaluate patrons and make informed decisions on the fly, while empowering front-line employees to immediately determine what offers patrons have available at a glance.