TITLE 31 / ANTI-MONEY LAUNDERING (AML)
SYNK31™ is a comprehensive Title 31/Anti-Money Laundering (AML) system that allows administrators to gather, track, review, and complete all AML requirements. Leveraging SYNKROS' industry-leading data architecture, teams can capture and compile all necessary AML information with robust, near real-time results. In addition, SYNK31 provides true case management, empowering administrators to compile all reporting, time stamped notes, file documents, screenshots, photos, videos, and emails associated with a particular patron or incident—in one spot.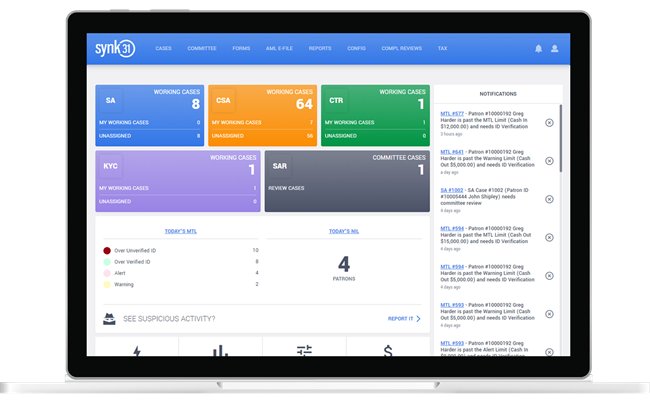 FORMS & REPORTS:
SYNK31 empowers employees to complete all the forms and reports necessary for compliance, through one seamless login.
Multiple Transaction Log (MTL) Form – Stores transactions and generates CTR Alerts when transactions reach the $10,000.01 threshold
Negotiable Instrument Log (NIL) Form – Stores transactions that involve negotiable instruments with a value of $3,000 or more
Suspicious Activity Incident (SAI) Report Form – Allows employees to fill out an SAI electronically, store the form info, and send an alert for further review
Currency Transaction Report (CTR) – Combines a patron's daily transactions from all areas (cage, slots, tables, etc.) and MTLs to determine if they reached the CTR threshold (configurable by property) and triggers an alert
Suspicious Activity Report (SAR)/Continued Activity SARs (CA SARs) – Enables employees to submit the SAR form electronically, and automatically triggers a 90-day review date and 120-day filing date for each initial SAR that is filed
Know Your Customer (KYC) Reviews – Allows for the submission, sign-off, and escalation of KYC reviews within the system, based on different roles
Additional Forms – Supports the creation, printing, and amending, including FinCEN 8300, W2G, 1042-S, and 1099-Misc, per reporting guidelines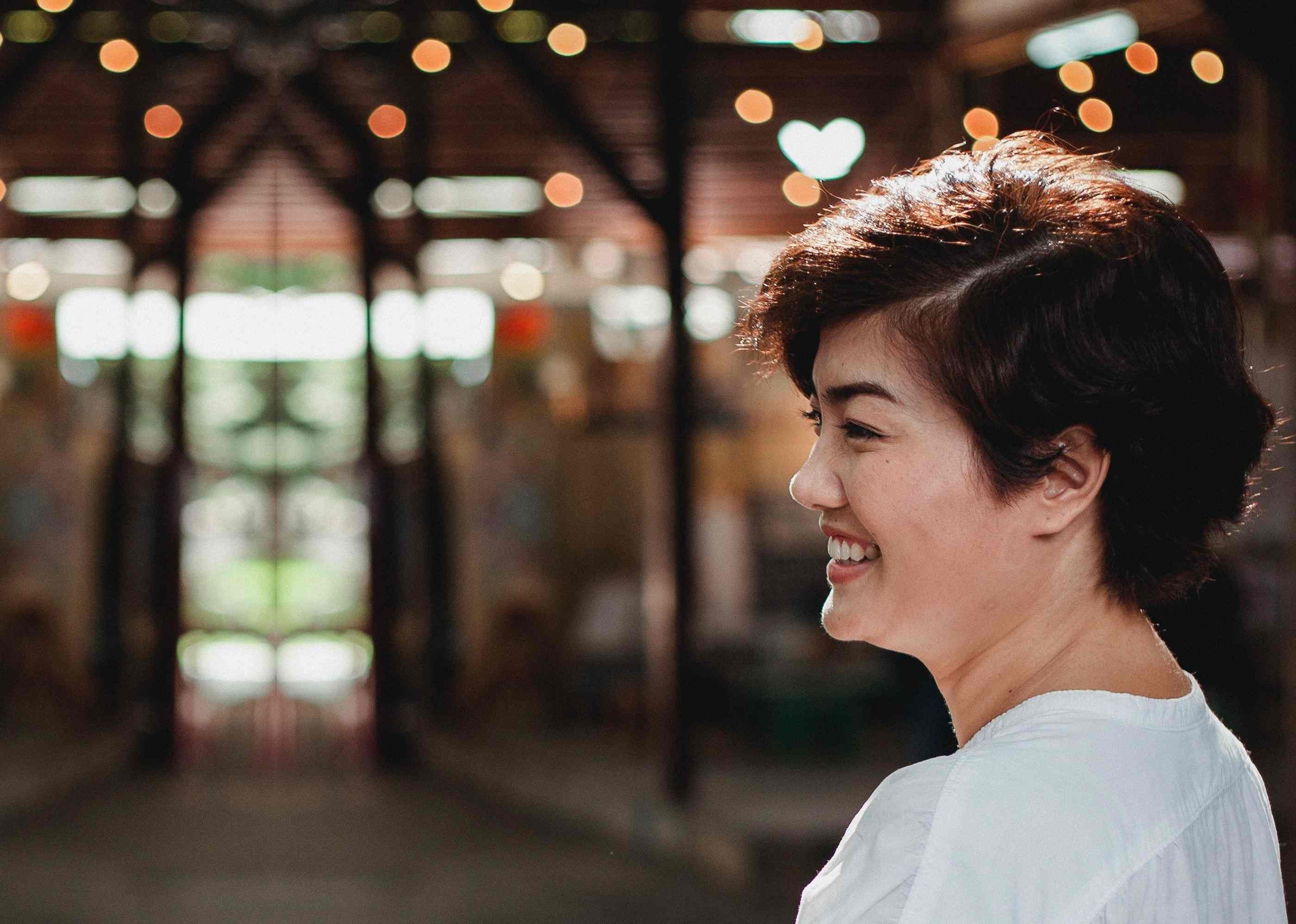 KNOW YOUR CUSTOMER. KNOW YOU'RE COVERED
SYNK31 is an industry award-winning system focused on efficiency, speed, connectedness, and consistency—all of which are key to enduring property compliance. Whether your location is an existing SYNKROS® property, or you operate under another casino management system, SYNK31 is an all-in-one Title 31 / AML solution with total assurance. Tap into a true single location for Title 31 / AML management with SYNK31.