All Aboard Gold Express Masked Warior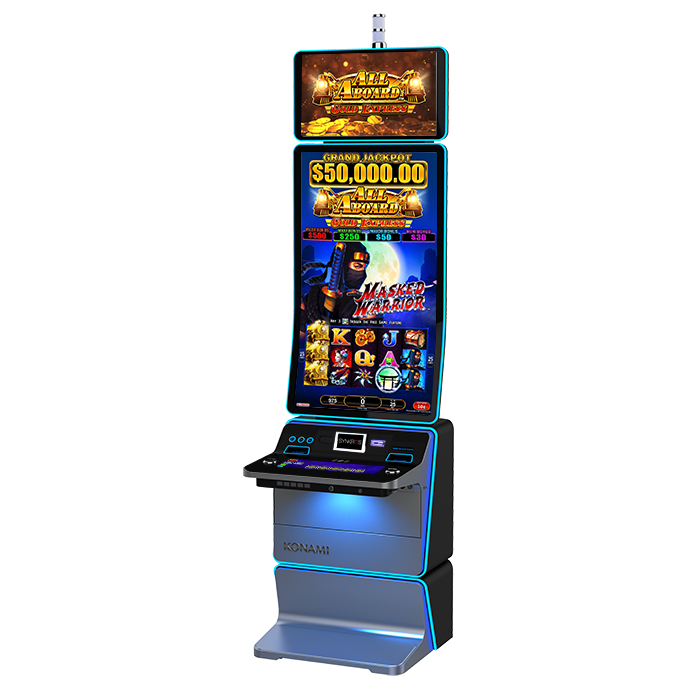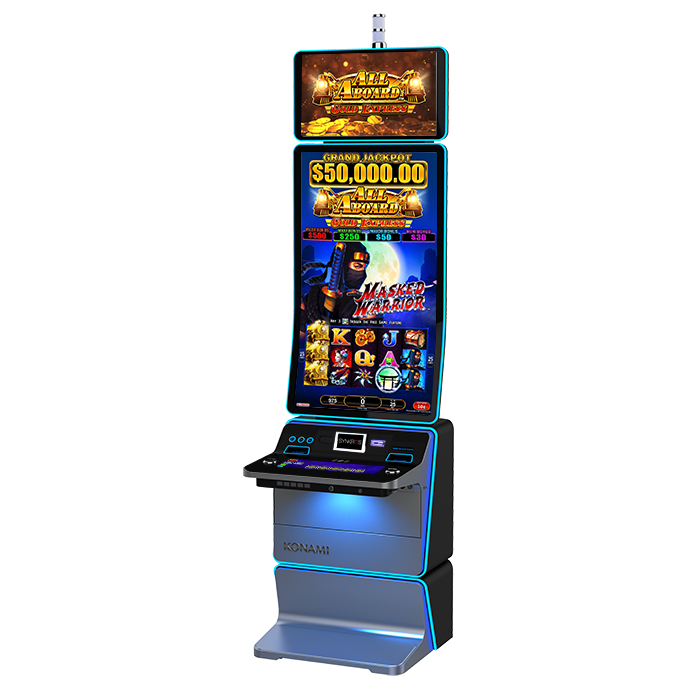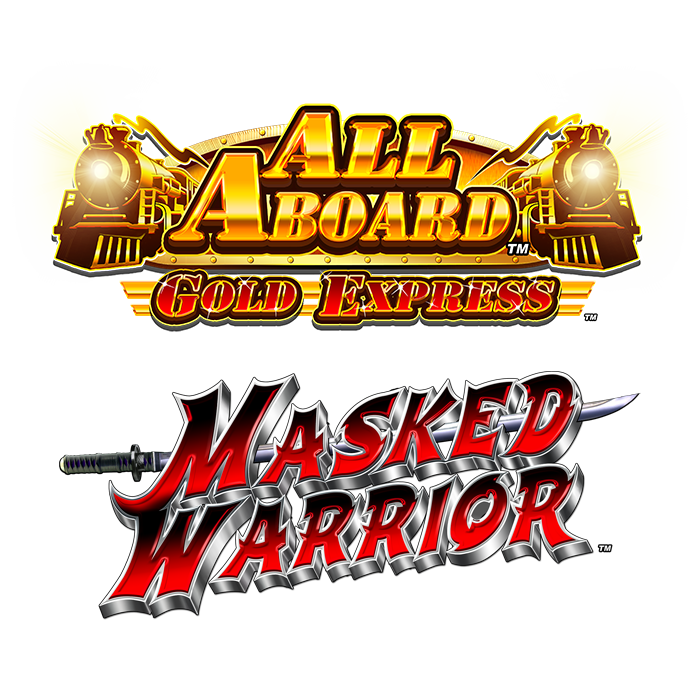 • High denomination version of All Aboard™ Masked Warrior™!
• All Aboard™ Dynamite Dash™ with an increased GRAND jackpot!
• Win 9 free games!
• Get on board with this 1-level linked progressive with 4-level non-incrementing jackpots!
• Get paid again and again during the All Aboard™ feature!
View more results:
Game Type
Cabinet
Platform
User Acceptance for Konami Gaming, Inc. Trademark and Copyright License - Advertising and Promotion
Konami Gaming, Inc. ("KGI") grants the Licensee specified below a limited, non-exclusive, non-transferable, non-assignable license to use the trademarks and copyrighted materials owned by or under license to KGI made available for download by Licensee via this website ("Downloaded Materials"), subject to the terms and conditions contained herein in connection with advertising or promoting online or land-based casinos owned or controlled by Licensee which have KGI games or other KGI products or services and for use only in connection with promoting or advertising such KGI games, products or services. KGI represents and warrants to Licensee that it is the current owner or licensee of the Downloaded Materials and the Downloaded Materials do not infringe the rights of any third-party. Licensee may only use the Downloaded Materials in the format (including aspect ratio and colors) and with the notices as provided by KGI on this website, unless otherwise approved in advance in writing by KGI. Licensee shall not use the Downloaded Materials except as necessary to fulfill the purpose of this License, and shall not transmit or provide copies of the Downloaded Materials to any third party except in connection with the limited purposes and scope of this license. Any other use of the Downloaded Materials is expressly prohibited. Licensee acknowledges and agrees that: (1) all use of the Downloaded Materials and goodwill associated with same shall inure to the benefit of KGI; (2) Licensee's right to use the Downloaded Materials is derived solely from this License; (3) this License does not confer any goodwill or other ownership in the Downloaded Materials upon Licensee and (4) any unauthorized use of the Downloaded Materials shall constitute a breach of this License unless cured within ten (10) days of notice of such breach. Licensee shall defend, indemnify and hold KGI harmless from any and all third party claims, losses, damages and expenses, including attorney's fees and costs, resulting from Licensee's use of the Downloaded Materials or from Licensee's breach of any of the terms of this License, regardless of the form of action, except for any claims, suits, or proceedings arising out of or brought against KGI based on allegations against KGI's registration and/or use of the Downloaded Materials. This License contains the entire understanding of the parties with respect to use of the Downloaded Materials and may only be modified in writing. The term of this License shall begin on the date this License is first electronically acknowledged below by Licensee and shall be applicable to all Downloaded Materials obtained by Licensee via this website. The License shall remain in effect unless and until terminated by KGI. Either party may terminate the License granted hereunder at any time for any reason, or for no reason, by providing thirty (30) days prior, written notice to the other party. This License will terminate immediately in the event of any breach by Licensee of this License. LICENSES WILL ONLY BE GRANTED TO CUSTOMERS OF KGI, OR THOSE AGENCIES WORKING DIRECTLY FOR KGI. Any and all advertising or promotional materials must be submitted to KGI for approval prior to usage. This License shall apply to all Downloaded Materials obtained by Licensee and Licensee further agrees that each and every download of Downloaded Materials shall constitute reaffirmation of the terms of this License.
The party executing this License acknowledges that the License is a legally-binding document, that he or she has the power to bind the Licensee to the terms and conditions stated above and that Licensee has read and agrees to the terms and conditions stated above.