Sightline Payments and Konami Gaming, Inc. Announce Cashless Gaming Partnership
Las Vegas, NV - October 01, 2021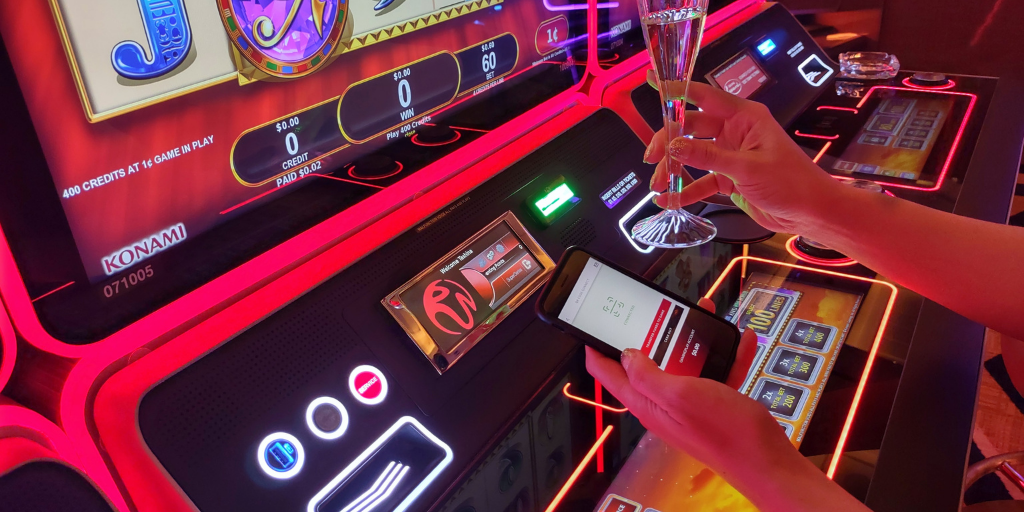 Sightline Payments and Konami Gaming, Inc. today announced a partnership to deliver cashless gaming solutions through Sightline's Play+ digital payments technology and Konami's SYNKROS® casino management system. This partnership is helping to power what is being billed as the world's most technologically advanced casino experience at Resorts World Las Vegas, where patrons can pay for gaming and nongaming activities onsite without using cash.
Sightline and Konami's complementary technologies enable Resorts World Las Vegas guests to have a seamless digital payments experience through the Resorts World Las Vegas mobile app that JOINGO by Sightline designed. Konami's SYNKROS enables players to utilize a digital login at slots and table games, and utilize their cashless wallet that they can fund through Sightline's Play+ solution.
"Our industry must modernize its payments infrastructure to keep up with consumer preferences, and this partnership offers patrons the same seamless digital payments convenience they enjoy across most retail and hospitality verticals," said Sightline Co-CEO Joe Pappano. "The ecosystem that we are bringing to life at Resorts World Las Vegas with Konami and our other partners there is showcasing a level of collaboration the industry has not seen before and will serve as a hallmark for other operators adopting cashless technology."
"SYNKROS continually powers leading-edge convenience and integration to guest touchpoints throughout the resort, and all of it is taken to a new level in partnership with Sightline," said Tom Jingoli, Executive Vice President and Chief Operating Officer at Konami Gaming, Inc. "Through the success of this launch, guests can enjoy the complete benefit of quick, seamless rewards and cashless wagering."
Both Sightline and Konami will be exhibiting at Global Gaming Expo 2021 in Las Vegas from October 4-7. To learn more about this partnership, stop by Sightline's booth 4353 and Konami's booth 1256.
###
About Sightline Payments
Sightline Payments is the U.S. sports betting and casino gaming market's leading digital payments provider and mobile app developer. Sightline leverages cutting-edge technology to apply modern solutions to a traditionally cash-based industry projected to grow to more than $100 billion in the next few years. Sightline's Play+ solution gives consumers a safe, secure, and responsible way to fund their online and in-person gaming activities and enables casinos to offer cashless wagering options across the entire property. With more than 1.5 million accounts and 70+ partners across the sports betting, lottery, racing, and online and brick-and-mortar casino markets, Sightline is uniquely positioned to transform the traditional gaming landscape. Learn more at SightlinePayments.com.
About Konami Gaming, Inc.
Konami Gaming, Inc. is a Las Vegas-based subsidiary of KONAMI HOLDINGS CORPORATION (TSE: 9766). The company is a leading designer and manufacturer of slot machines and casino management systems for the global gaming market. For more information about Konami Gaming, Inc. or the SYNKROS gaming enterprise management system, please visit www.konamigaming.com.