G2E Asia 2019 (21 – 23 May 2019)
Las Vegas - July 03, 2019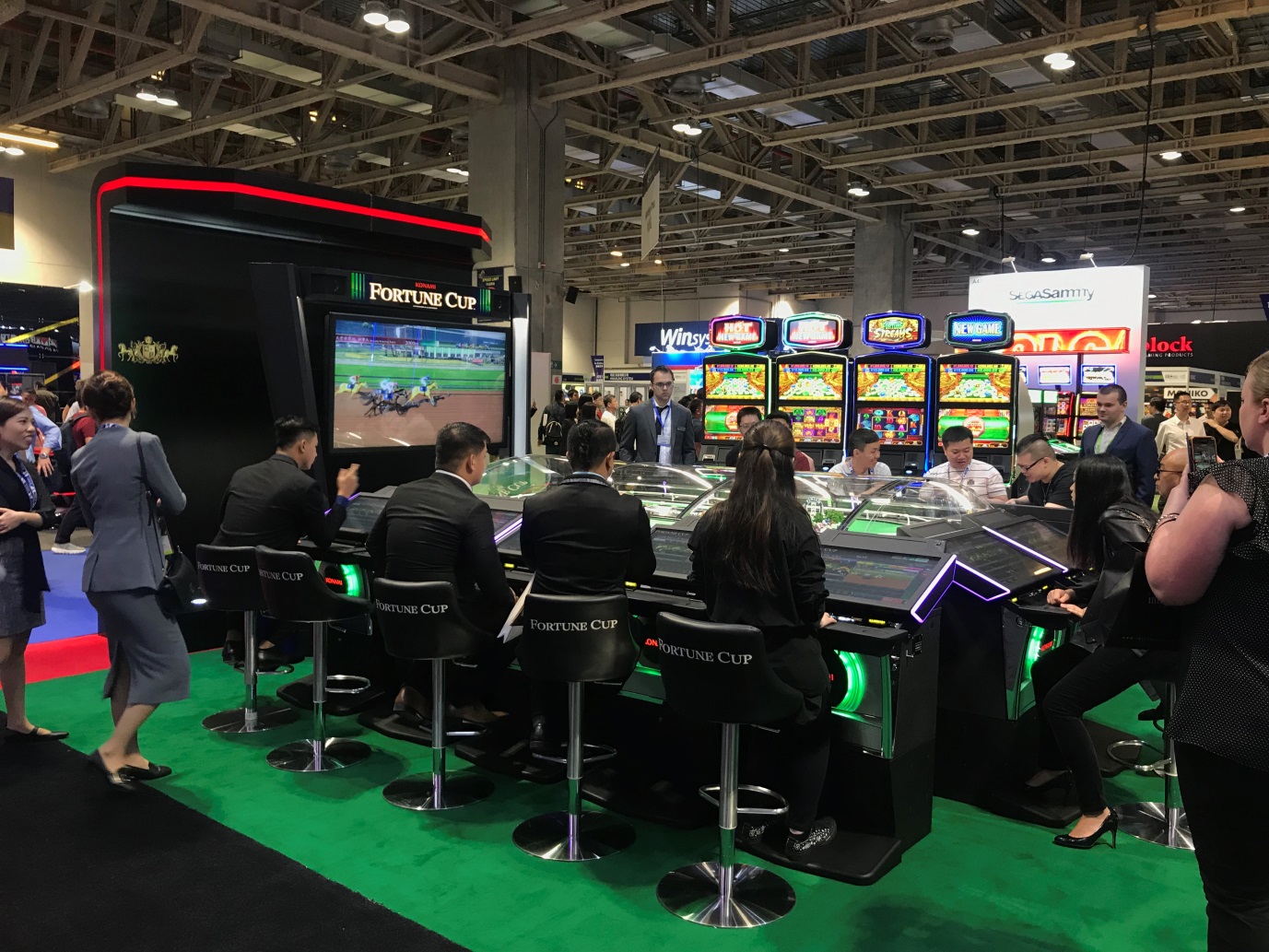 At G2E Asia 2019, Konami Australia Pty Ltd exhibited its top performing games, new products such as Fortune Cup™, and latest technology offerings for its SYNKROS® casino management system, overall achieving strong interest and positive feedback from casinos and venue operators.

Konami products displayed at G2E Asia 2019 included proven performing standalone progressive (SAP) innovations such as the Star Watch series and new linked progressive game series such Ba Fang Jin Bao™ series and Golden Blocks™. A new range of Concerto™ base game titles were also shown, each with their own unique free game features and the ability to compatibly combine with the latest extended ROM linked progressives: Fortune Streams™ and Smash Smash Festival™.

The Concerto Stack™ cabinet, which includes a captivating 43-inch HD vertical displays and signature Concerto highlights, showcased most of the games on the booth. The single-screen format provides players with exclusive game content designed to optimize the machines' extra-tall portrait orientation, while maintaining a standard upright base size for flexible configuration across the casino floor.

Another main attraction for the Konami booth this year was the mechanical and video horse racing concept, Fortune Cup, which brings modern technology improvements to a high-demand gaming format enjoyed by generations. The game features a 9-foot wide mechanical track with eight horses that travel freely and independently across the course. The horses' actions are mirrored by real-time digital animation on connected LCD screens in a sports broadcast format, and players place their bets through touchscreen stations with race stats, horse odds, and comprehensive bet options for win, place, and quinella.

Leading new systems highlights spanning everything from SYNKROS Offers Management™ to the SYNKROS Dashboards™ business intelligence suite were also showcased. This year's G2E Asia 2019 was overall considered a great success for Konami.