Konami's SynkConnect Wins Best Consumer-Service Technology in 2019 Gaming & Technology Awards
Las Vegas - October 25, 2018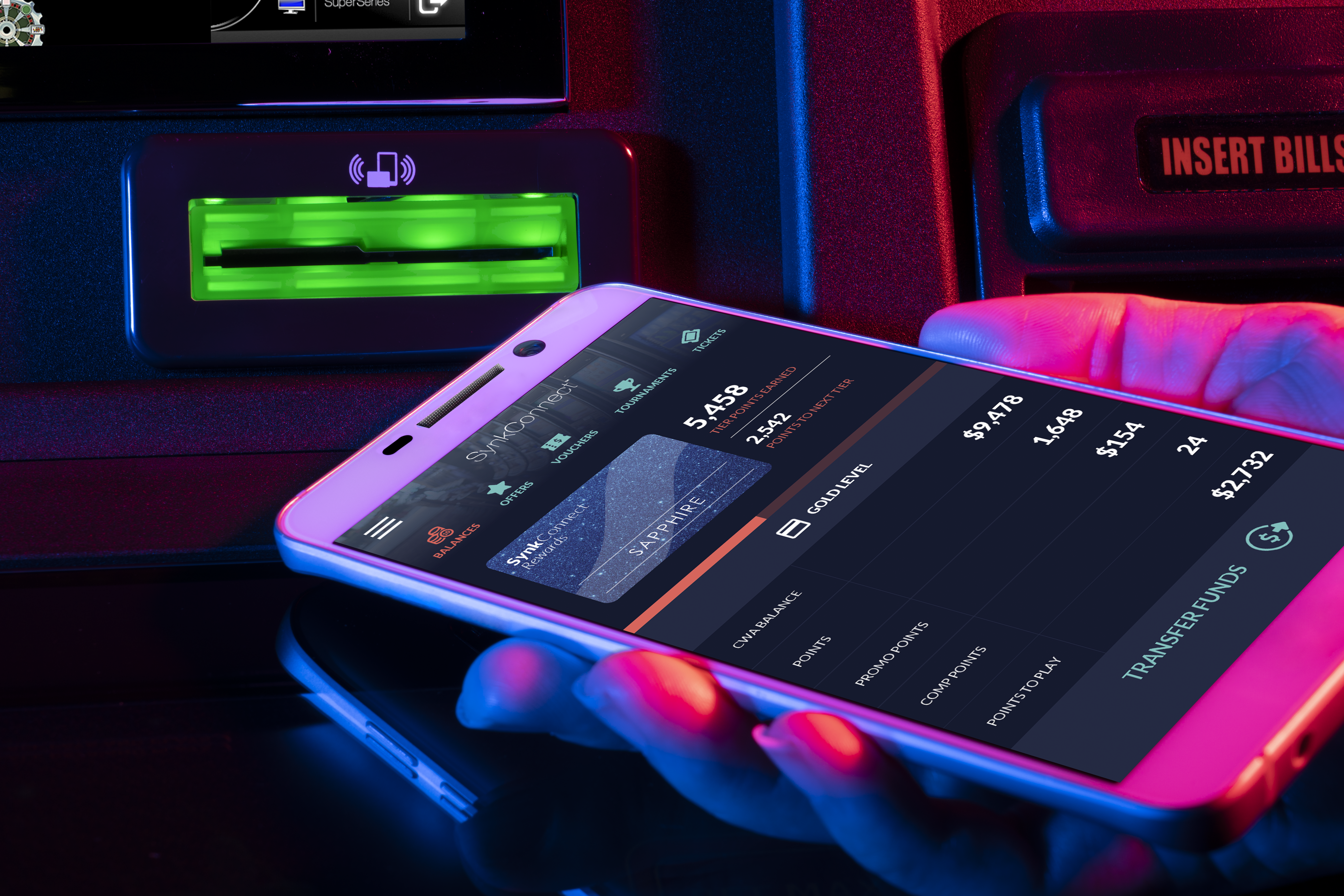 Konami Gaming, Inc. announced first place honors for its SynkConnect "cardless" player tracking solution in the Annual Global Gaming Business (GGB) Gaming & Technology Awards, recognizing the casino gaming industry's best in innovation. SynkConnect™ empowers casino players with a variety of secure authentication methods to augment or replace a traditional player loyalty card at the gaming device, including their personal smartphone, fobs, a room key, wearables, and more. Available exclusively for Konami's SYNKROS
casino management system, SynkConnect opens up more opportunities for players to connect with property loyalty programs by using the technology conveniences already interlaced through daily life and the guest experience.
"SYNKROS has long been focused on delivering technology that enhances the guest experience while providing meaningful positive impact to the business," said Jay Bertsch, vice president, global systems sales. "The way SynkConnect drives real-world convenience, adoption, engagement, data, and value to help pioneer the next generation in player tracking technology is a reflection of SYNKROS' enduring approach to new innovation and future development."
By combing Near Field Communication (NFC) through a card reader, SynkConnect delivers a multi-channel solution for a number of authentication methods, from touchless mobile connection to the traditional card swipe. Konami has also developed a SynkConnect player mobile application, which allows players to view their points and loyalty tier; view and redeem free play and offers; claim comps and vouchers; discover available tournament and drawing entries; and transfer funds to a connected slot device for those jurisdictions that allow, with robust real-time data directly from SYNKROS®.
"In addition to empowering players with the convenience of touchless mobile authentication, SynkConnect Mobile gives players a secure online interface to view and manage their loyalty account from anywhere," said Bertsch. "Casino properties can customize the app to mirror their brand and link it with any existing player-facing mobile solutions they may have."
Those interested in learning more about SYNKROS' award-winning product suite are encouraged to visit www.konamigaming.com
About Konami Gaming, Inc.
Konami Gaming, Inc. is a Las Vegas-based subsidiary of KONAMI HOLDINGS CORPORATION (TSE: 9766). The company is a leading designer and manufacturer of slot machines and casino management systems for the global gaming market. For more information about Konami Gaming, Inc. or the SYNKROS gaming enterprise management system, please visit www.konamigaming.com.
For Media Related Inquiries, Contact:
Tashina Wortham
Marketing Communications Manager
702.419.6025