Konami Australia launches Fortune Cup to DNA Star Vegas, Poipet, Cambodia
Las Vegas - July 30, 2018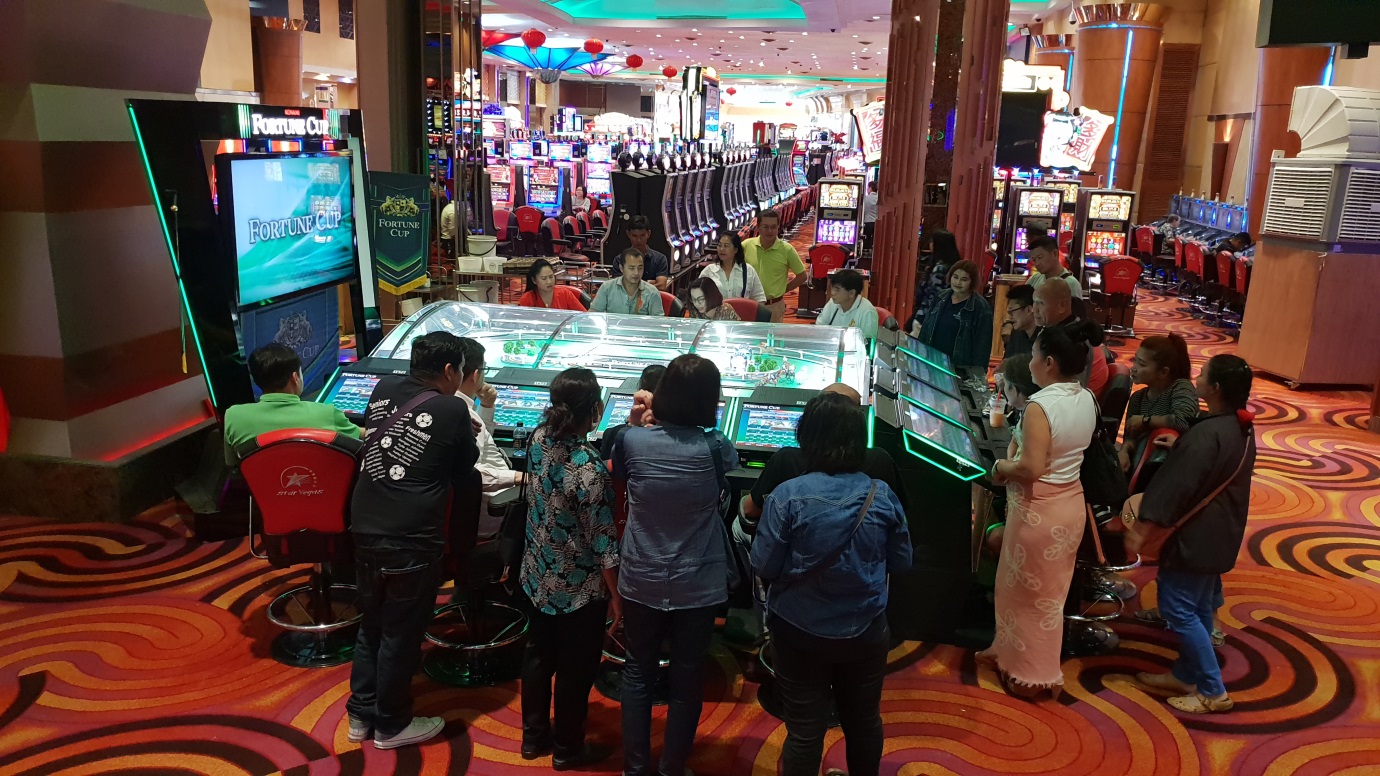 Konami Australia Pty Ltd. announces the very first Asian market installation of Fortune Cup mechanical horse racing game at DNA Star Vegas in Poipet, Cambodia, through RGB International Bhd.
Bringing modern technology improvements to a high-demand gaming format enjoyed by generations. The game features a 274 cm wide mechanical track with eight horses that travel freely and independently across the course. The horses' actions are mirrored by real-time digital animation on connected LCD screens in a sports broadcast format, and players place their bets through touchscreen stations with race stats, horse odds, and comprehensive bet options for win, place, and quinella.

Konami Australia plans to expand Fortune Cup installation throughout Asia including Macau, Singapore and Philippines.
For more information about Konami Australia Pty Ltd., please visit www.konamigaming.com
About RGB
The history of RGB's involvement in the gaming industry began way back in 1986 through its wholly owned subsidiary, RGB Sdn. Bhd. ("RGBSB"). Through RGBSB, RGB is acknowledged as a leading supplier of electronic gaming machines and casino equipment in Asia region. Today, the Group is also a major machine concession programmes provider in Asia.
RGB has marked its presence in Malaysia and also operates in Kingdom of Cambodia, Lao PDR, Vietnam, Singapore, the Philippines, Macau SAR, Timor-Leste and Nepal.
RGB is publicly traded on the Main Market of Bursa Malaysia Securities Berhad under Stock Code : 0037.
About DNA Star Vegas
DNA Star Vegas is owned by Donaco International Limited and the largest, most luxurious, and most successful casino resort in Poipet. The property is located on the border between Thailand and Cambodia, and is the closest legal gaming destination to the greater Bangkok area. The closest international airport is located at Cambodia's world famous tourist destination of Siem Reap, approximately two hours away.
The property has more than 100 gaming tables, more than 1500 slot machines, and 385 hotel rooms.
Donaco International is publicly traded on the Australian Stock Exchange(ASX) under DNA and operates leisure and entertainment businesses across the Asia Pacific region.