Konami's New Suite of Concerto SeleXion Machines Premiere at SAGSE 2017
Las Vegas - October 17, 2017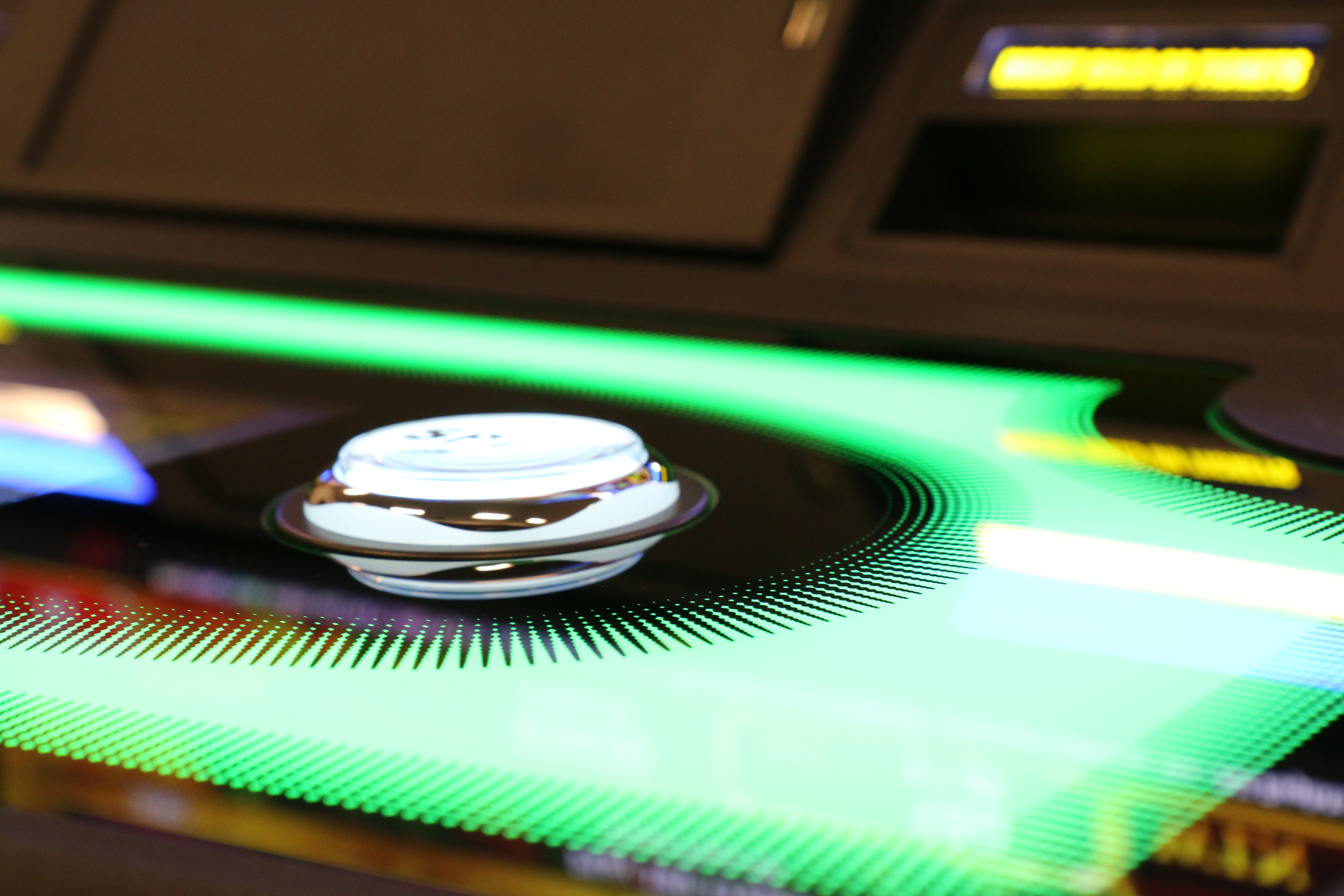 Konami Gaming, Inc. announced a suite of Concerto SeleXion multi-game cabinets arriving for debut at this year's South American Gaming Suppliers Expo (SAGSE) Latin America on November 7 - 9, 2017 in Buenos Aires, Argentina. Konami's popular SeleXion® multi-game functionality will be featured on the new 43-inch single screen Concerto™ Stack™ and curved Concerto Crescent™, as well as its proven Concerto upright and Concerto Slant™. In addition to a full lineup of available multi-game cabinets, Konami is showcasing more than 120 different game themes for gaming executives and professionals to explore at booth #315. This year marks Konami's first SAGSE event with Atlantic Venture, its new exclusive distributor for Argentina, Uruguay, and Paraguay.
"Konami's SeleXion multi-game technology has long been recognized by players and operators alike for providing a rich variety of top game titles to enjoy. The combined strength of the game content, core processing power, and dependable hardware components all work together so the entertainment experience remains the full focus," said Eduardo Aching, vice president, international sales at Konami Gaming, Inc. "Now as we're expanding SeleXion's advanced functionality to single screen game formats, operators can provide players a mix of great new titles like Dragon Fury, China Shores Great Stacks, Lotus Land Deluxe Wilds, and more, all in one machine."
More than 6,000 SAGSE attendees will have access to a record variety of game themes across all four cabinets. Konami's SeleXion multi-game empowers operators to custom select from a diverse library of leading base games and progressives to meet the unique needs and demands of their casino customers. Several different standalone progressive games will be on display with SeleXion during SAGSE, including Quick Strike™, Rapid Hit Fever™, Jackpot Ball™, and a 2-level jackpot for Concerto Crescent and Stack with customizable 'must-hit-by' ranges. Konami's fun fiesta themed Smash Smash Festival™ linked bonus game will also be a key release at this year's event.
"Smash Smash Festival features an entirely new linked progressive mechanic that increases the number of mystery prizes in a winner-takes-all prize pool instead of traditional progressive jackpot meters. Players get to experience the excitement of smashing open a mix of surprising piñata prizes and celebrating the final tally," said Aching. "It's just one example of the unique creativity behind each of our games, and because of SeleXion's leading compatibility operators have the utmost flexibility in delivering a diverse mix of options to each machine."
"Since SeleXion first arrived to Latin America on Podium, it has given our customers a long-term lifecycle of value for their business and long-term entertainment for casino players," said Aching. "Today as we expand to new cabinet formats, Konami remains focused on delivering the same high-caliber quality standards with a full library of leading game themes."
Guests at SAGSE Latin America are encouraged to visit Konami booth #315 at the Costa Salguero Convention Center on November 7 - 9, 2017 to explore these and more new releases. For more information about Konami Gaming, Inc., please visit www.konamigaming.com
About Konami Gaming, Inc.
Konami Gaming, Inc. is a Las Vegas-based subsidiary of KONAMI HOLDINGS CORPORATION (TSE: 9766). The company is a leading designer and manufacturer of slot machines and casino management systems for the global gaming market. For more information about Konami Gaming, Inc. or the SYNKROS gaming enterprise management system, please visit www.konamigaming.com.
For Media Related Inquiries, Contact:
Tashina Wortham
Marketing Communications Manager
702.419.6025