Konami's SYNKROS Receives "Intention to Award" from Carnival Corporation for Fleetwide Gaming Operations
Las Vegas - October 02, 2017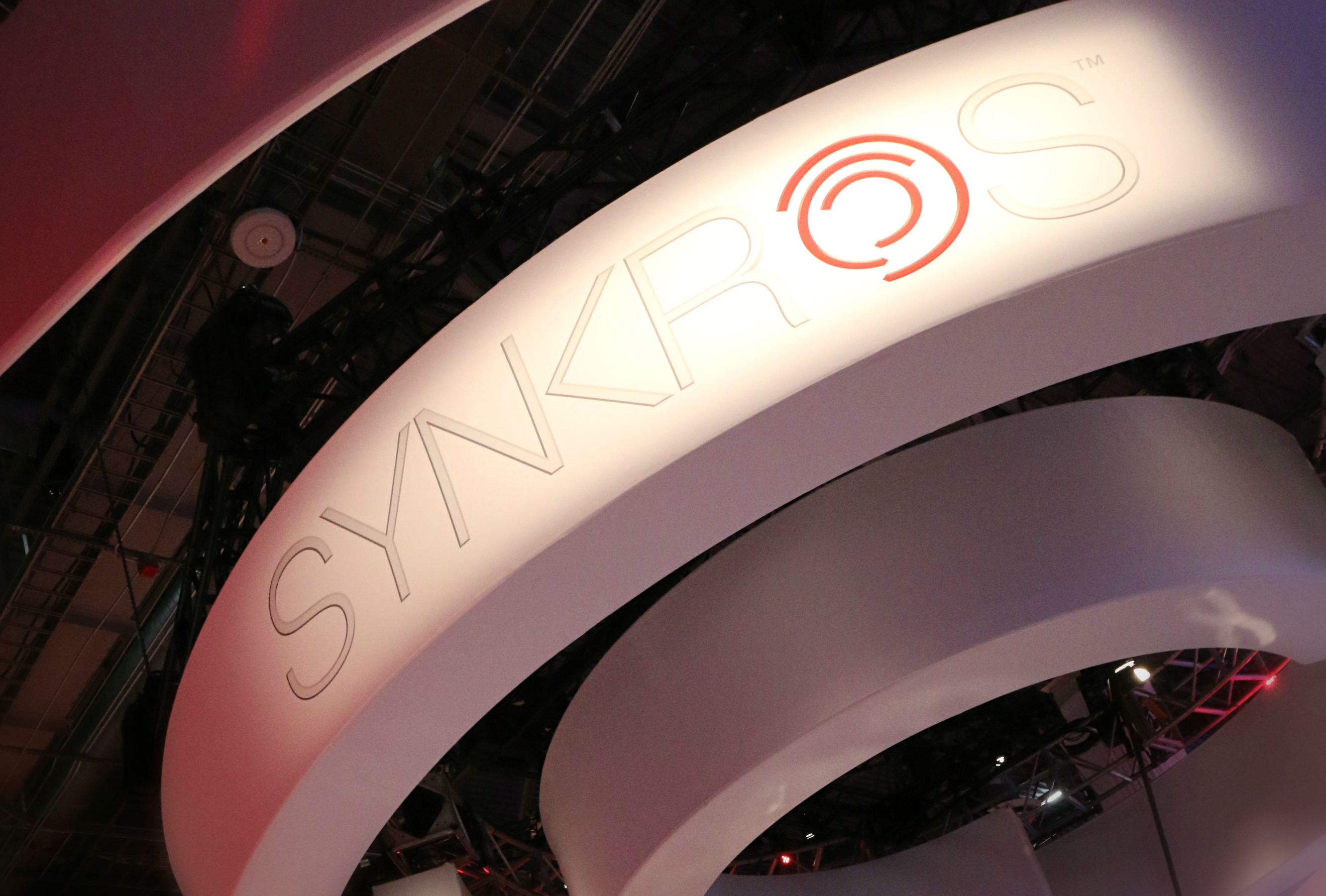 Konami Gaming, Inc. has received an intent to award a contract for its SYNKROS® casino management system, from Carnival Corporation & plc (NYSE/LSE: CCL; NYSE: CUK), the world's largest leisure travel company as the core gaming solution for its portfolio of 100+ ships across the globe. Konami's SYNKROS will provide systems hardware and software for all Carnival Corporation ships, which include Carnival Cruise Line, Holland America Line, Princess Cruises, Seabourn, AIDA Cruises, Costa Cruises, Cunard, P&O Cruises (Australia), and P&O Cruises (UK). New build ships are also expected to be included in implementation as it progresses.
"The decision by Carnival Corporation to introduce a new casino management solution is consistent with our vision to drive the greatest vacation experience for our guests and long-term value for each brand in our portfolio," said Marty Goldman, Senior Vice President, Global Casino Operations, at Carnival Corporation & plc. "Our goal was to find a solution that not only satisfies the complex requirements of operating over 100 sailing global casinos, but also provide a robust infrastructure and agile functionality to appropriately foster future innovation."
SYNKROS will help centralize marketing, reporting, analytics, accounting, and operational considerations for casino systems across Carnival Corporation's global portfolio of brands. Implementation is scheduled to begin next year, setting in motion a strategic installation program that will ultimately reach the entire Carnival Corporation casino portfolio.
"From a technical standpoint, SYNKROS' core architecture and advanced functionality provides our organization the optimal casino systems environment to achieve our goals and enhance the guest experience. In addition, Konami has the strong company culture and customer focus that we believe is best suited for a long-term partnership," said Goldman.
"SYNKROS is known for delivering incredibly flexible and stable systems solutions to operators with a variety of unique business needs, from ocean cruise lines to multi-property resorts," said Tom Jingoli executive vice president & chief commercial officer at Konami Gaming, Inc. "Carnival Corporation is a global leader of consumer travel technology, and we are committed to supporting the future of casino gaming across their fleet."
Those interested in learning more about SYNKROS' award-winning product suite are encouraged to visit www.konamigaming.com
About Konami Gaming, Inc.
Konami Gaming, Inc. is a Las Vegas-based subsidiary of KONAMI HOLDINGS CORPORATION (TSE: 9766). The company is a leading designer and manufacturer of slot machines and casino management systems for the global gaming market. For more information about Konami Gaming, Inc. or the SYNKROS gaming enterprise management system, please visit www.konamigaming.com.
For Media Related Inquiries, Contact:
Tashina Wortham
Marketing Communications Manager
702.419.6025
About Carnival Corporation & plc
Carnival Corporation & plc is the world's largest leisure travel company and among the most profitable and financially strong in the cruise and vacation industries, with a portfolio of 10 dynamic brands that include nine of the world's leading cruise lines. With operations in North America, Europe, Australia and Asia, its portfolio features Carnival Cruise Line, Holland America Line, Princess Cruises, Seabourn, AIDA Cruises, Costa Cruises, Cunard, P&O Cruises (Australia), and P&O Cruises (UK).
Together, the corporation's cruise lines operate 103 ships with 231,000 lower berths visiting over 700 ports around the world, with 17 new ships scheduled to be delivered between 2018 and 2022. Carnival Corporation & plc also operates Holland America Princess Alaska Tours, the leading tour company in Alaska and the Canadian Yukon. Traded on both the New York and London Stock Exchanges, Carnival Corporation & plc is the only group in the world to be included in both the S&P 500 and the FTSE 100 indices.
In 2017, Fast Company recognized Carnival Corporation as being among the "Top 10 Most Innovative Companies" in both the design and travel categories. Fast Company specifically recognized Carnival Corporation for its work in developing Ocean Medallion™, a high-tech wearable device that enables the world's first interactive guest experience platform capable of transforming vacation travel into a highly personalized and elevated level of customized service.
Additional information can be found on www.carnival.com, www.hollandamerica.com, www.princess.com, www.seabourn.com, www.aida.de, www.costacruise.com, www.cunard.com, www.pocruises.com.au, and www.pocruises.com.