Konami's Focus on Enduring Entertainment Value Leads to an Overflow of Creative New Releases at G2E 2017
Las Vegas - September 13, 2017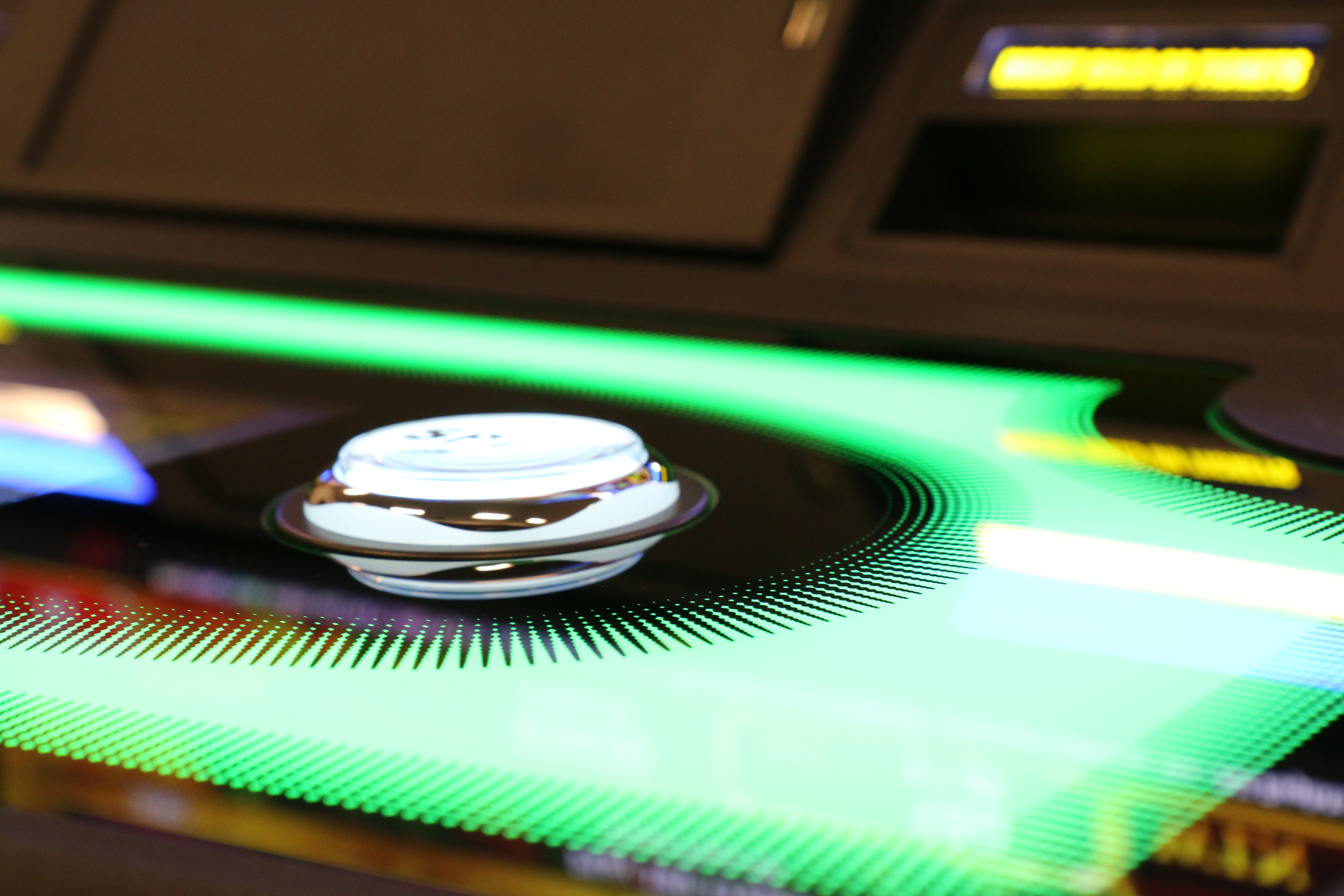 Konami Gaming, Inc. announced a strong lineup of multi-station developments, skill-based games, premium slots, and advanced casino systems technology set to arrive at the Global Gaming Expo (G2E) in Las Vegas on October 3 – 5, 2017. Konami's popular Concerto™ Collection of video slots continues to expand with an extensive library of proven game themes, novel progressive bonus options, and premium releases such as Castlevania™. These core product innovations will be showcased alongside a high-demand mix of multi-station and skill-based games, including Crystal Cyclone™, Beat Square™, Frogger: Get Hoppin'™, and more. An estimated 27,000 gaming professionals and executives from markets across the globe will have the chance to see and experience Konami's latest gaming developments and advanced SYNKROS® casino systems solutions live at Konami Booth #1154.
"Over the years Konami has become known for games and systems that stand the test of time, and now as our creative technology expands, that legacy supports even greater possibilities for properties and excitement for players," said Steve Walther, senior director, marketing & product management. "Whether it's a new progressive game, an emerging skill-based concept, or specially targeted player loyalty incentives, players and operators are looking for new entertainment that is not only unique, but also has the substance to sustain excitement beyond an initial attraction. Which is why at G2E 2017 Konami is showcasing a suite of captivating gaming options that welcome players to play on and enjoy the full experience each casino has to offer."
Konami's Concerto Collection will highlight a variety of never-before-seen game mechanics and captivating art styles, as well as exciting new iterations on proven classics. Concerto Stack™ and Concerto Crescent™ will feature a large volume of single screen games, including China Shores Great Stacks™, Lucky O'Leary Jackpots™, and Konami's next releases for its Castlevania™ series.
"A considerable depth of creative opportunity remains to be explored for large portrait-oriented game content. It's opened up new game play possibilities for our developers to create and casino players to enjoy," said Walther. "Our team has also placed a considerable focus on standalone and linked progressive games. During this year's show we'll have upwards of 20 different types of progressives on the floor."
Continuing a decades-long tradition in innovative entertainment, Konami has expanded its product offering to include new multi-station concepts and skill-based products designed to deliver player experiences that are uniquely memorable and rewarding. Last February, Konami's Frogger: Get Hoppin' became the first primary skill-based game to launch in Nevada and has since arrived to several additional markets. Konami's next skill-based gaming innovation is a rhythmic dexterity game called Beat Square, which challenges players to compete for top scores by tapping lighted square buttons to the beat of the music. This latest release will be a centerpiece attraction for Konami's 2017 display, alongside a high-entertainment multi-station game called Crystal Cyclone.
"Whether it is a new product category or a new game theme release, our focus is to create satisfying game play experiences that bring new levels of excitement to the gaming floor," said Walther. "What makes these next-generation developments uniquely enjoyable for players goes beyond a novelty appeal—it's how the individual play mechanics, mathematics, bonus events, and entertainment delivery styles work together in harmony for continued excitement and engagement over time."
Konami systems technology—like its gaming product—is designed to deliver the utmost reliability while maximizing every touchpoint to keep players interested, active, and engaged. At G2E 2017, Konami's award-winning SYNKROS casino management system will display expanded features across an array of areas from marketing to table games—all with a focus on giving casino operators greater flexibility and control to reach targeted player audiences based on advanced, agile, data analytics. This along with the latest tools and features will be available for guests to explore first-hand within a live, comprehensive demo environment.
Attendees are encouraged to visit booth #1154 at the Sands Expo & Convention Center on October 3 - 5, 2017 to explore these and more important new Konami releases. For more information about Konami Gaming, Inc., please visit www.konamigaming.com

About Konami Gaming, Inc.
Konami Gaming, Inc. is a Las Vegas-based subsidiary of KONAMI HOLDINGS CORPORATION (TSE: 9766). The company is a leading designer and manufacturer of slot machines and casino management systems for the global gaming market. For more information about Konami Gaming, Inc. or the SYNKROS gaming enterprise management system, please visit www.konamigaming.com.