Konami Releases New DUNGEONS & DRAGONS Video Slot Games with Dungeon Maze and Monster Battle Bonuses
Las Vegas - August 06, 2015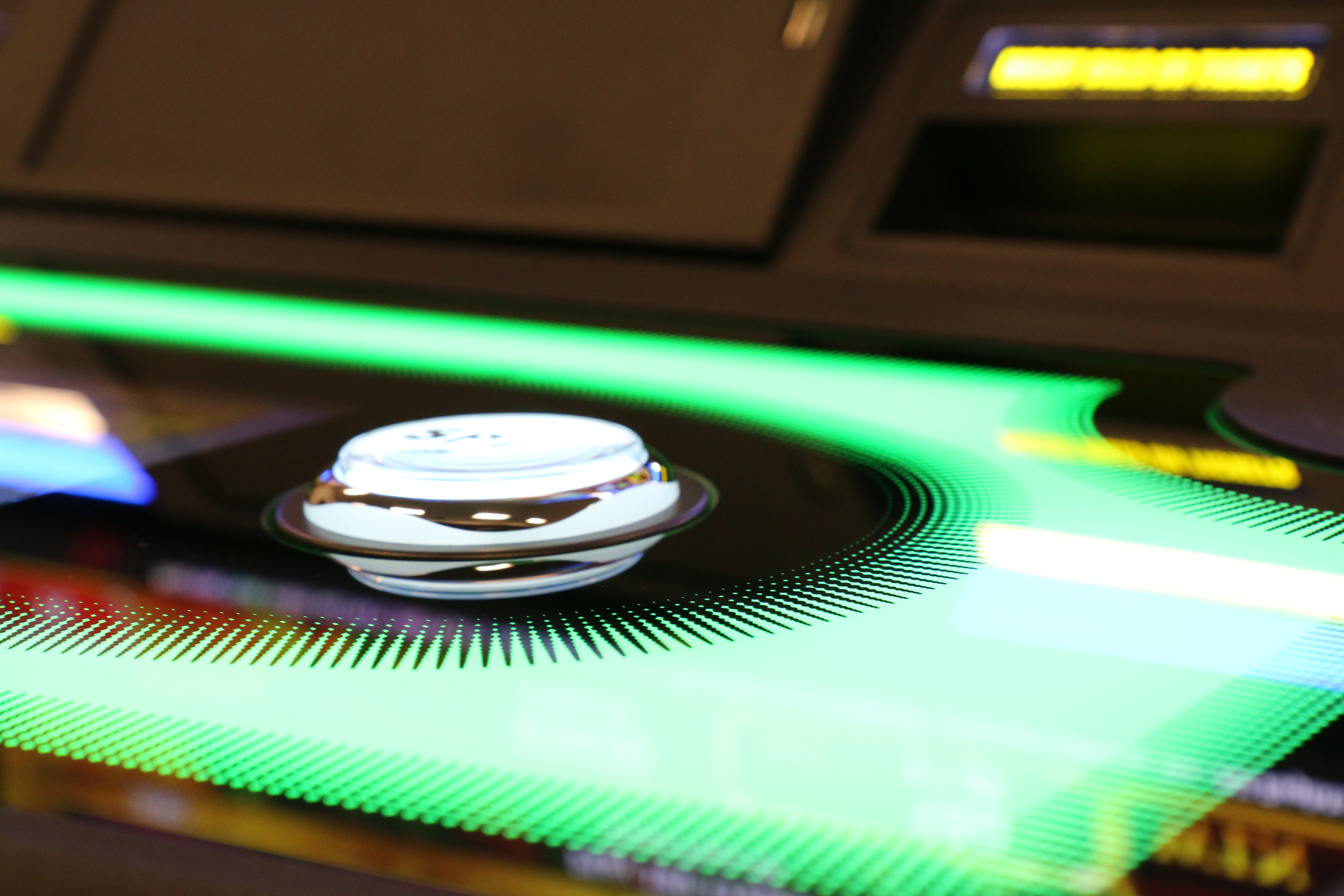 Konami Gaming, Inc., a global leader in casino gaming and systems, announced the general release of its newest DUNGEONS & DRAGONS themed video slots titled Fortunes of the Forgotten Realms and Dwellers of the Dungeon Keep. Now available as follow-up games to the series debut releases Enchanted Riches and Conquests & Treasures, Konami's latest DUNGEONS & DRAGONS themes include dungeon maze adventures and monster battle bonuses that allow casino players to experience the thrill and reward of the iconic gaming legend.
"Our new DUNGEONS & DRAGONS games offer a rich fantasy experience that equips casinos with a diversity of entertainment to reach and retain new audiences," said Matt Reback, vice president, marketing at Konami. "Similar to the first games, this second installment offers novel bonus features and graphic art elements but remains rooted in the primary components that core slot players appreciate."
Xtra Reward®, Nudging Double Action Stacked Symbols®, full-reel wilds, and progressive jackpots are a few of the key game mechanics showcased within the new themes. This second installment of Konami DUNGEONS & DRAGONS games also carries a unique fire blaze bezel that accentuates the machine's tall-top 32" monitor.
"Players get to increase their chance for a higher progressive jackpot prize by rolling 20-sided die and battling unique monsters from random difficulty levels. They can even navigate through a darkened dungeon cavern, encountering monsters, traps, and credit prize treasures," said Reback. "The artwork and animation are unique and memorable so that regardless of a player's familiarity with the DUNGEONS & DRAGONS brand, they'll grab hold of the game's rhythm and bonus adventures with the enthusiasm that Konami games are known to produce."
Both new DUNGEONS & DRAGONS themes are currently available across the U.S. and Canada. Those interested in learning more about Konami's latest product releases are encouraged to visit www.konamigaming.com.


About Konami Gaming, Inc.
Konami Gaming, Inc. is a Las Vegas-based subsidiary of KONAMI CORPORATION (TSE: 9766). The company is a leading designer and manufacturer of slot machines and casino management systems for the global gaming market. For more information about Konami Gaming, Inc. or the SYNKROS gaming enterprise management system, please visit www.konamigaming.com.
For Media Related Inquiries, Contact:
Tashina Wortham
Marketing Communications Specialist
702.419.6025
About Hasbro, Inc.
Hasbro is a global company committed to Creating the World's Best Play Experiences, by leveraging its beloved brands, including LITTLEST PET SHOP, MAGIC: THE GATHERING, MONOPOLY, MY LITTLE PONY, NERF, PLAY-DOH, TRANSFORMERS, and premier partner brands. From toys and games to television programming, motion pictures, digital gaming and a comprehensive lifestyle licensing program, Hasbro fulfills the fundamental need for play and connection for children and families around the world. The Company's Hasbro Studios creates entertainment brand-driven storytelling across mediums, including television, film and more. Through the company's commitment to corporate social responsibility, including philanthropy, Hasbro is helping to build a safe and sustainable world and to positively impact the lives of millions of children and families every year.
About Wizards of the Coast
Wizards of the Coast LLC, a subsidiary of Hasbro, Inc. (NASDAQ:HAS), is the leader in entertaining the lifestyle gamer. Wizards' players and fans are members of a global community bound together by their love of both digital gaming and in-person play. The company brings to market a range of gaming experiences under powerful brand names such as MAGIC: THE GATHERING and DUNGEONS & DRAGONS. Wizards is also a publisher of fantasy series fiction with numerous New York Times best-sellers.
For more information about our world renowned brands, visit the Wizards of the Coast Web site at www.wizards.com.