Konami's Newest Casino Games and Systems Technology are Featured at the OIGA Conference and Tradeshow
Las Vegas - July 28, 2015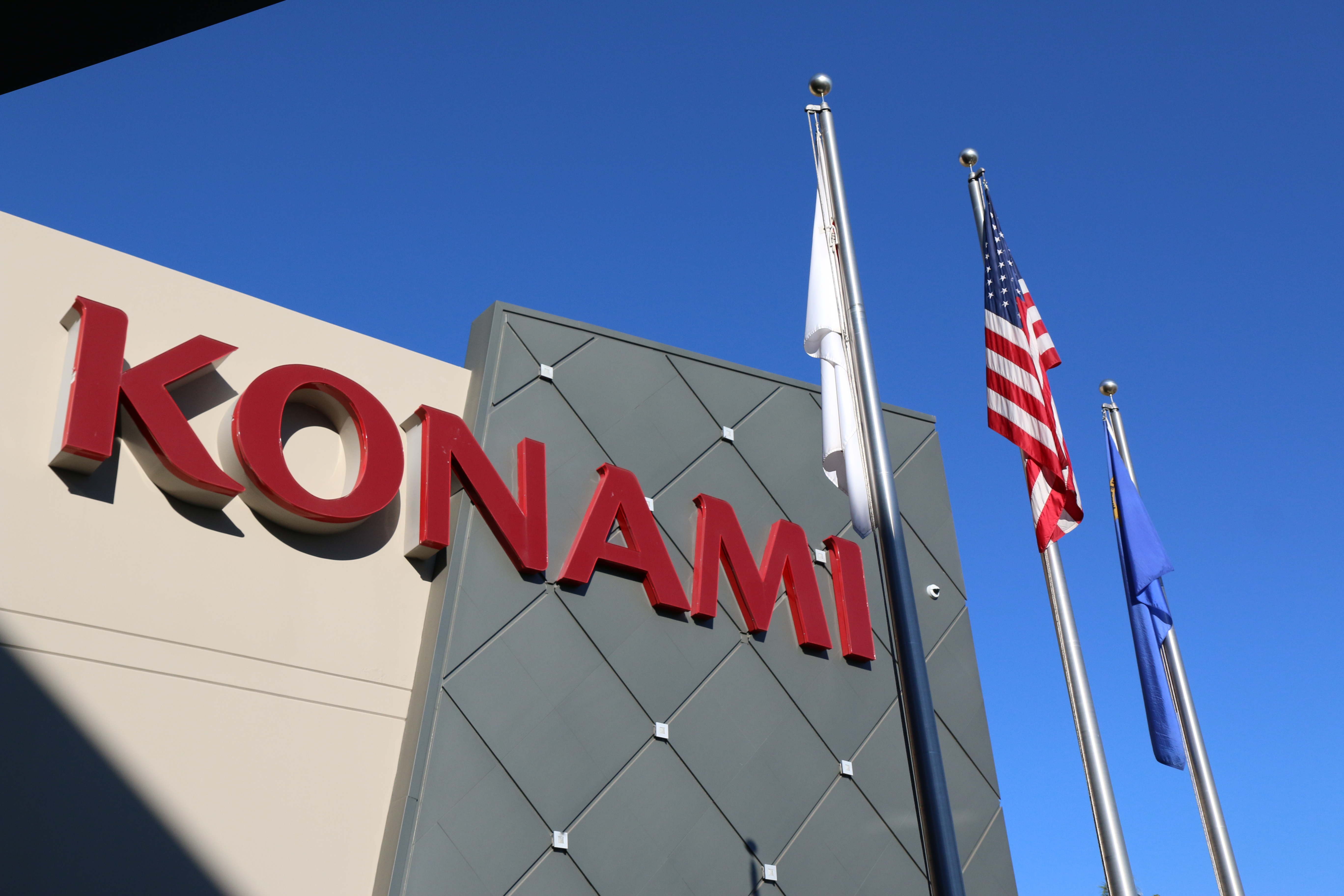 Konami Gaming, Inc., a global leader in casino gaming and systems, announces an important lineup of new products and technology for display at the 2015 Oklahoma Indian Gaming Association (OIGA) Conference and Tradeshow in Oklahoma City, OK, including its latest progressive games and award-winning SYNKiosk™ patron loyalty tool. On July 27 – 29, 2015, gaming professionals from across the country gather at Cox Convention Center for one of the year's most influential Indian Gaming conference events, where Konami booth number 314 holds the company's newest releases.
"Everything from our new Podium Monument progressive games to SYNKiosk for SYNKROS is focused on empowering operators with the greatest flexibility and customization to get more from their floor," said Matt Reback, vice president, marketing at Konami. "Guests to this year's show will experience some of the most creative and diverse new gaming content available, backed by the proven reliability that customers associate with Konami."
Among the show's latest games are three new standalone progressive games for tall-top Podium Monument: Engine Ablaze™, Hammer Festival™, and Pick Strike Quad™. Each can be combined with nearly any KP3® base game on the bottom screen to bring an added element of surprise to popular Konami classics such as Lotus Land™, Solstice Celebration™, and China Shores™. Konami will also be showcasing two new linked progressives currently available with Podium® upright and slant machines.
"Our Genie's Power game is a 7-level linked progressive that features four unique mystery bonus adventures for players to discover," said Reback. "Guests to this year's OIGA will also see our new Rapid Blitz Riches linked progressive game. It's a 4-level mystery trigger linked progressive that fans of Konami's classic Quick Strike standalone progressive will definitely appreciate and enjoy."
The 2015 OIGA show will also highlight Konami's SYNKROS® casino management system, with full demonstrations of the award-winning SYNKiosk™ solution. Tightly coupled with SYNKROS, SYNKiosk is able to launch loyalty program kiosk functions directly onto mobile devices, traditional kiosks, and even the primary screen of any windowing-enabled video slot machine.
"SYNKROS is continually expanding to new jurisdictions and properties each year, including important Indian gaming markets," said Reback. "SYNKiosk is the most recent example of how Konami is constantly developing some of the industry's most powerful new systems tools to empower casino operators to drive increased revenues through targeted reach and player convenience."
Those interested in learning more about Konami's latest product releases are encouraged to visit www.konamigaming.com.
About Konami Gaming, Inc.
Konami Gaming, Inc. is a Las Vegas-based subsidiary of KONAMI CORPORATION (TSE: 9766). The company is a leading designer and manufacturer of slot machines and casino management systems for the global gaming market. For more information about Konami Gaming, Inc. or the SYNKROS gaming enterprise management system, please visit www.konamigaming.com.
For Media Related Inquiries, Contact:
Tashina Wortham
Marketing Communications Specialist
702.419.6025